Michelle Giesbert
Michelle Giesbert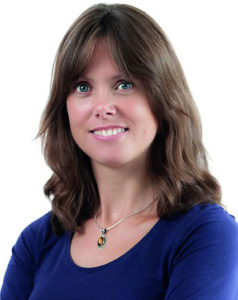 Let me introduce myself and tell you a bit about my way of working…
We live just outside a small village, close to the city of Deventer.
Our home, where I also have my private practice, is situated just outside a very small village.
We live in an area dominated by nature. I have always enjoyed the outdoors. When I was younger I liked kayaking and mountain biking. Nowadays, aged 42, I prefer to walk and enjoy the tranquillity of a forest.
After completing my first psychology studies, about 20 years ago, adventure called. I went to work (as a psychologist) and live abroad for eight years. And loved it. Those years have very much shaped me.
Besides the experience of living abroad, I also continued to study. And during my studies, I had therapy. I changed. I found (an ever growing) freedom from co-dependency.
Therapy helped me become the woman I am today. I feel free to be me. Truly me.
And that is a freedom I want to share with you. With the World.
About my way of working…

I understand that taking that first step to ask for help isn't always an easy one. Questions that might pop up are… What will the therapist be like? Will I feel comfortable and safe with her? Will she understand what I am talking about?
At the same time, I also know what a relief it is to know yourself supported by someone who truly and deeply cares and who is knowledgeable. Therefore, the quality of our contact is important to me, I aim to not just listen and look, but to hear and see you.
And, of course, my theoretical background is important too, and so I continue to train and study in order to provide the best care I can.
About my training…

I studied health and clinical psychology in The Netherlands. After that, I studied addiction counselling. I then had five years of training toward becoming a Transactional Analysis psychotherapist (hence the name of my practice).
The difference between psychology and psychotherapy is that psychology focuses on thought patterns and behaviour, and psychotherapy focuses on feelings and how patterns are developed in our childhood and continue to play a role in our lives today.
Other trainings I have had were in EMDR (Eye Movement and Desensitisation and Reprocessing), solution focused therapy and trauma therapy (Felt Sense and Somatic Experiencing).
My work experience

My work experience has first focused on the more intense side of psychology. I worked in 'clinical care' for nine years. Clinical care means that clients are admitted 24/7. They often suffer from attachment issues, trauma, patterns that have become so engrained that they are titled 'personality disorders,' addiction and co-dependency.
I also specialised in Transactional Analysis. This is a beautiful and profound set of theories and models that I still love. In 2016 I decided to run my own private practice from home. Although this is a very different setting, it has been a joy to work this way.